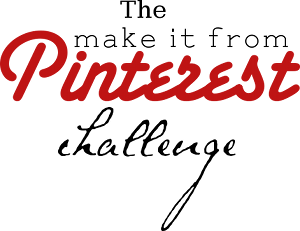 Today really did dawn bright and fair, and it feels like a "get it done" kind of a day. My project was a quick and easy one, and I'm excited to share it with you!
I found this scarf on Pinterest and immediately followed the link to see if it was a tutorial. It was not, but it really looked easy enough to do at home anyway! It is based on the
Loop Lace Cotton Jersey Tube Scarf
.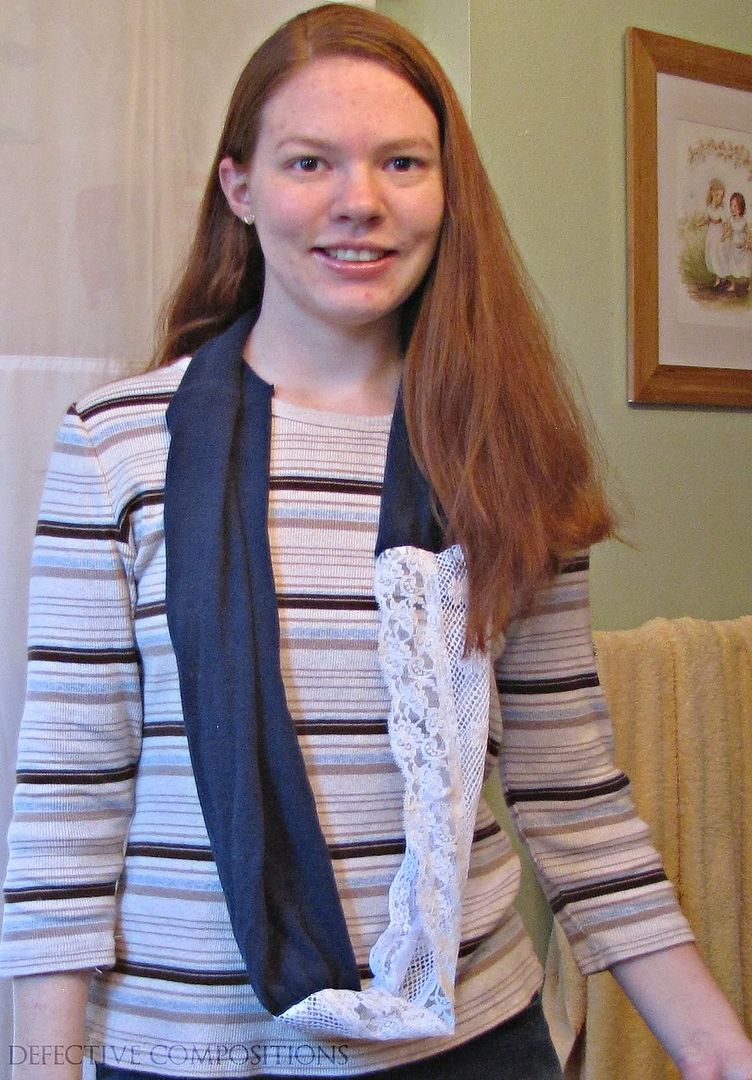 What I did was take an old t-shirt (one that I had already ruined in another project), cut two long panels from it and sewed those together. Then I took three pieces of lace and sewed those together side by side. Finally, I gathered the edges of the t-shirt pieces and sewed it to the ends of the lace, to form a circle.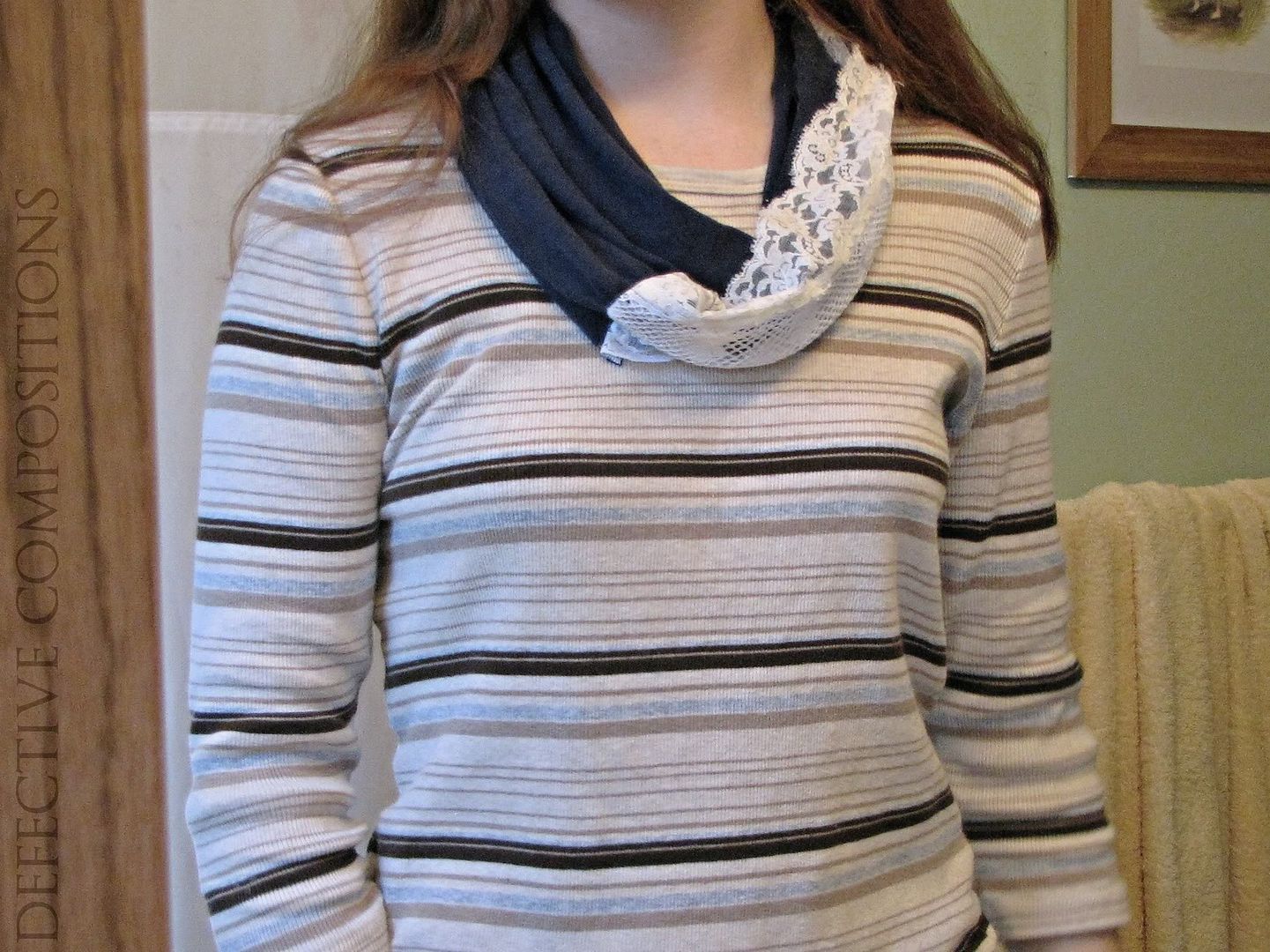 Of course, I can't be 100% sure yet of the various ways a person could wear such an accessory, but up or down, twisted or straight, it looks nice so far!
Have you decided to take part in the
Pinterest Challenge
? I would love it if you would link up your post so that everyone can see your projects. Not only that, but for every day you link up, you get the chance of an extra entry in the upcoming giveaway!