Y

ou are all so patient, and here, finally, is the answer to those befuddling pictures in my Can You Guess? post.
Those mysterious marks that looked so much like lions and dogs is actually a knitting pattern/chart. Alizona guessed the closest. Thanks for all of your guesses, though!
What sort of pattern, I hear you asking? This one!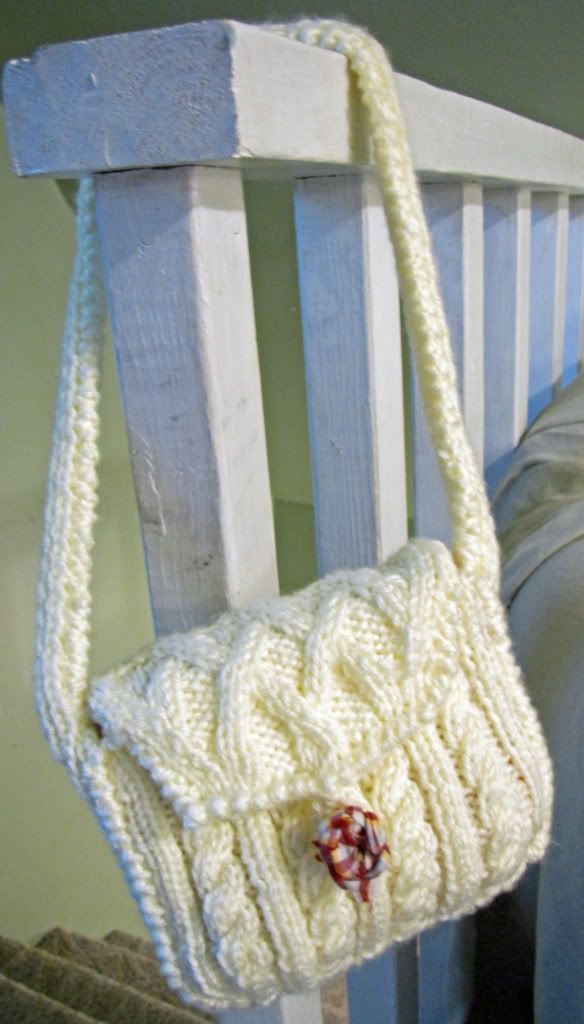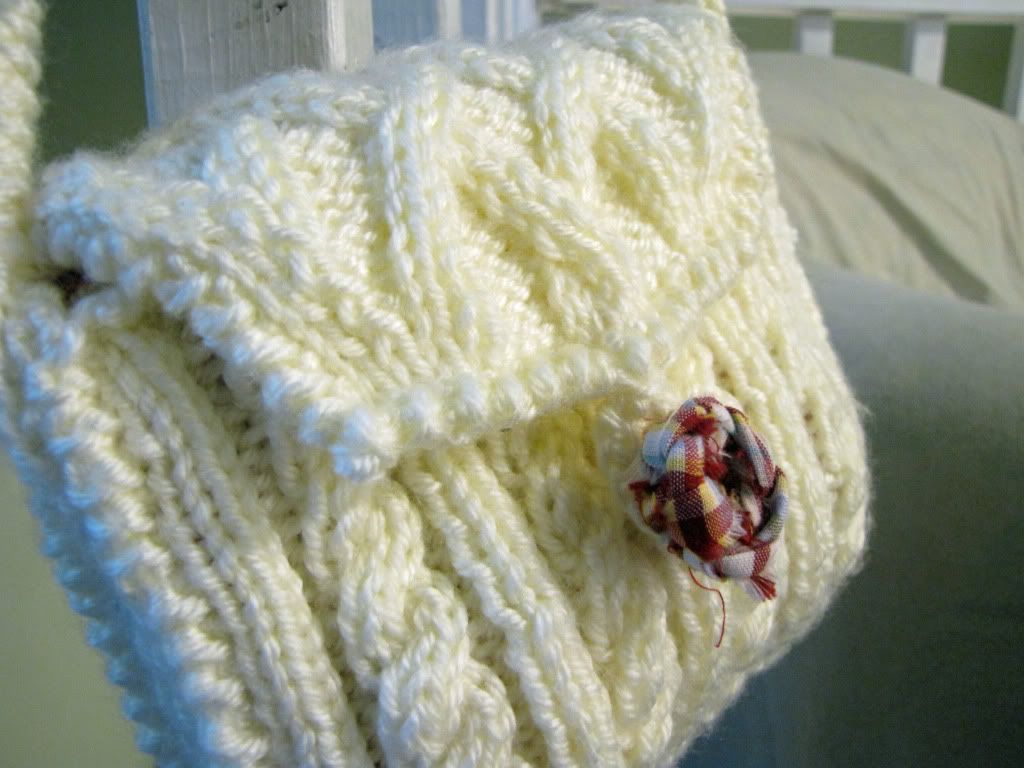 I definitely can't wait to use it! I found the Albem pattern on Ravelry. As for the "button", it is actually a crocheted circle of fabric. I didn't have any real buttons, so I had to make do!
© 2009 Defective Compositions