M
y loverly Grammy bought me a bobbin lace making kit recently. I have always wanted one, but never really looked into what it would take to get started. It is much easier than I thought, but also almost as difficult as I expected. If that makes any sense.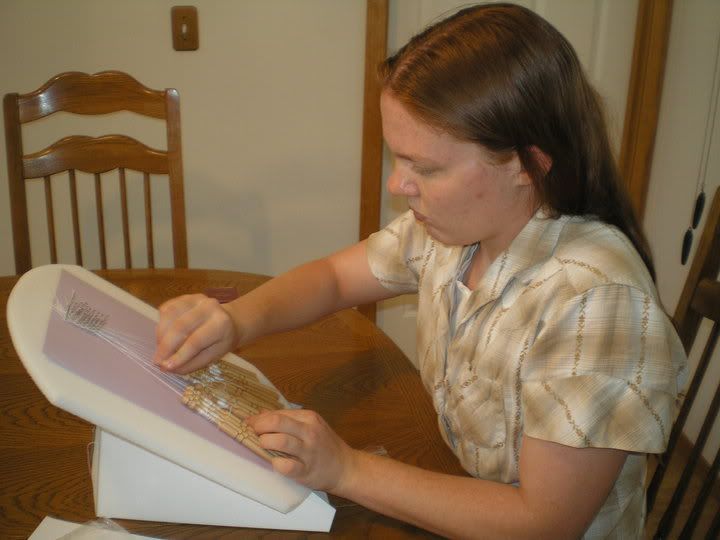 Here is what it looks like up close: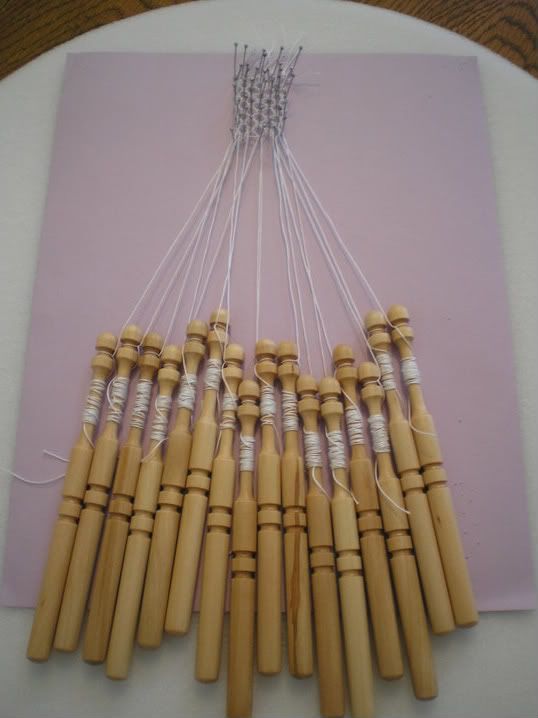 I can't wait to learn and do more!